A multi-residential development has been awarded Building Design of the Year for the first time in the BDAV Building Design Awards history, adding fuel to the fiery discussion surrounding who should and who shouldn't be allowed to design apartment buildings in Victoria.
EME Design received the honor from the Building Designers Association of Victoria for its Artisan Apartments project in Heidelberg, an 8.6-Star energy rating building with thirteen dwellings and a sculptural roof.
The project was called a true exemplar of sustainable living in a time where Victoria and particularly Melbourne look to new ways to house its growing population.
The win also couldn't have come at a better time for the building designer profession who are currently in a turf war with architects over who should have the right to design multi-residential buildings in the state. The Australian Institute of Architects recently called for a requirement to use registered architects to design multi-storey apartment buildings in Victoria, as is already the case in NSW.
Victorian apartment standards are currently being drafted by the state government, an initiative welcomed by the Institute and a large number of its members. But not all architects are on board. A few, like Plus Architecture's Craig Yelland, are concerned that standards will stifle creativity, increase apartment costs and price locals out the city.
Despite the calls for the requirement of an architect to design multi-res buildings, some building designers such as former BDAV President Michael O'Sullivan have welcomed the idea of Victorian apartment standards. In 2014 O'Sullivan welcomed the possibility of VADs, however, he said they should not mirror NSW's SEPP65 standards which stipulate all apartment buildings be designed by an architect.
"As far as the BDAV is concerned, the media that has been alluding to the fact that the Victorian Standards will be similar to NSW's SEPP65, which stipulates that only architects can design apartment buildings, is purely conjecture."
"As building designers, we are confident that the Victorian Government will not implement twelve-year-old NSW tailored legislation, and will develop their own guidelines in consultation with industry, that truly reflects the progressive nature of registration of building practitioners in Victoria."
DESIGNED FOR THE FUTURE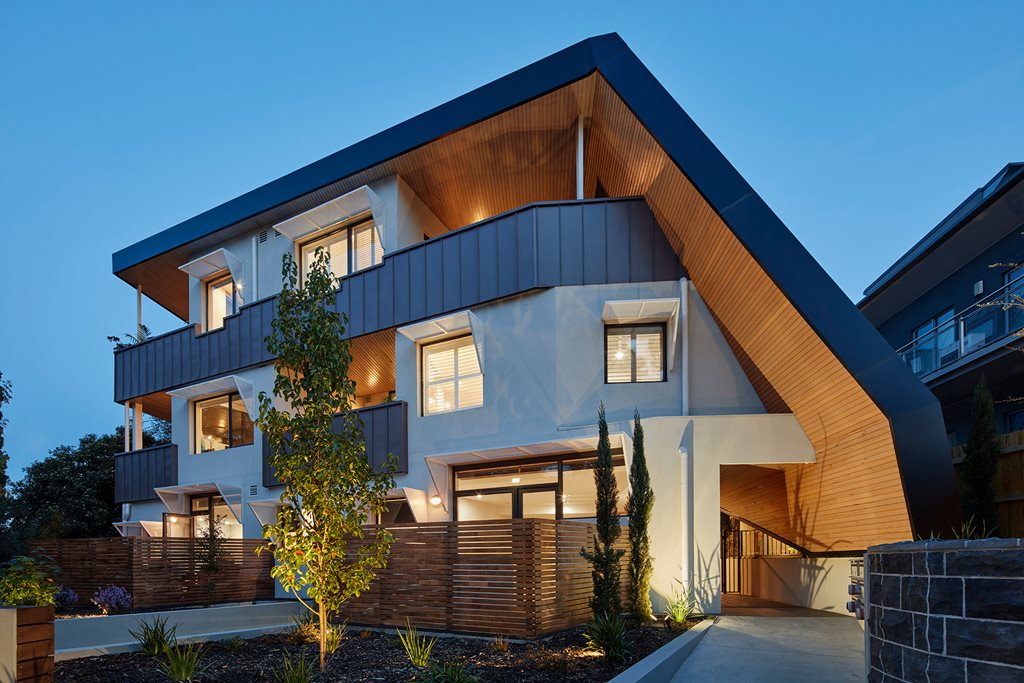 Timothy Ellis, Chair of the Judging Panel, said that the project addresses the growing demand for sustainable medium-density living apartments with a diversity of plan layouts and sizes.
"The team at EME Design have 'designed for the future', creating a true exemplar of sustainable living and ticking all the boxes in a convincing and credible manner," Ellis said.
"Through features such as carefully-detailed building fabric and internal daylighting, water efficient plumbing fixtures and a 20,000 litre rainwater tank, as well as energy-efficient lighting, occupants will benefit from lower running costs and healthier spaces in the 8.6-Star energy rating development.
"The project complements its surrounding environment and setting with all 13 apartments designed to accommodate spacious living areas and bedrooms with abundant natural light and a genuine cross ventilation produced from surrounding public spaces."
"This is a unique and stunningly sculptural home for local empty nesters and young professionals, who would otherwise be driven to Melbourne's fringe."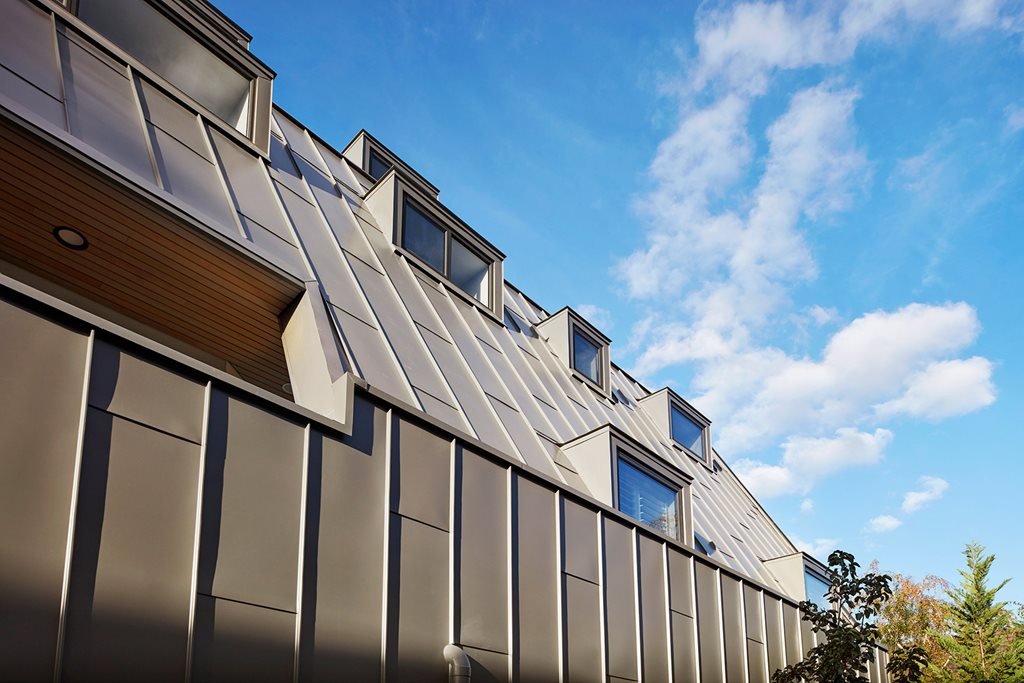 Lead designer Luke Middleton said the Artisan Apartments is a serious alternative to traditional suburban living and is designed to bridge a gap in the market for people wanting to live in smaller, quality homes in established suburbs.
""The inspiration behind the design was our commitment to a better, more sustainable model for increased densification, and by the client's desire for an exemplary design that supports and encourages a neighbourly community within the building," Middleton said.
"The project is a commitment to high design principles, with each apartment going through a rigorous process to ensure it has access to ample natural light, privacy, and a carefully-considered layout."
"Artisan Apartments combines the amenity of 'house living' with the convenience, community, and price tag of apartment living."
Kangaroo Ground Pavilion by S L Building Designs won the people's choice award from a shortlist of 55 projects.
Recently, an apartment project took out the Houses Awards top honour for the first time in the program's history, a timber-heavy luxurious Sydney apartment by Chenchow Little earning the title of House of the Year ahead of a strong field of 152 finalists.
Sydney multiple-dwelling projects swept the floor at the recent 2016 Development Excellence Awards.
Save